Activities
You don't have to go far. The best experiences are right next to you. In Sfendamos Wood Village, we can suggest one-day excursions for lesser or great discoveries right at your door.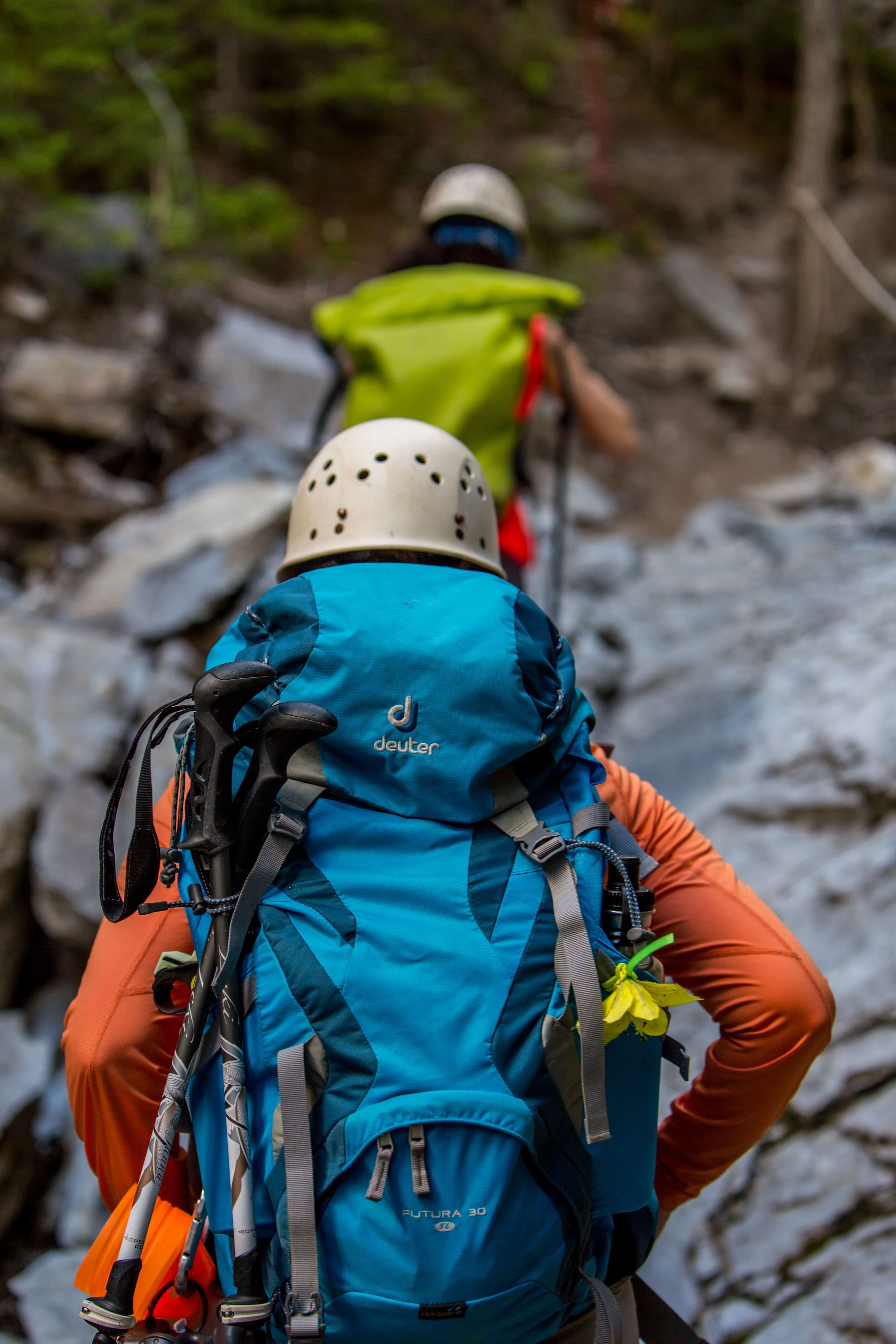 Hiking
Best Months: All Year
A forest of native beech trees, which transforms according to each season, awaits to be discovered. Here, you will come across innumerable small waterfalls and a wide variety of herbs and mushrooms. There are paths available for all ages and levels of experience.
Mountaineering
Best Months: April-November
At an area approximately 500 m around Sfendamos Wood Vilage there are 2 climbing sites: the Sfendamos site with 7 routes ranging from 10 to 20 m offering difficulty levels from 4- to 7+, and the Koutsoufliani site with 4 routes measuring 30 m high, offering difficulty levels from 6+ to 8-. All routes have been shaped to meet the standards of all climbing levels.
Cross Country / Downhill
Best Months: April-November
An excellent destination for all fans of this sport, with endless routes through the beeches. The conditions are ideal, especially during summer, and if you are lucky, you may enjoy your favorite sport by using the "3-5 Pigadia" ski resort lifts to take you on top of the tracks.
Ski/ Snowboard / Ski Touring
Best Months: December-April
Sfendamos Wood Village is only 3 km from the "3-5 Pigadia" ski resort. The center has 12 km, red, blue and green downhill tracks, that cover all levels and desires of skiers. Additionally, the area is appropriate for ski mountaineering as the surrounding slopes are fairly safe and smooth.
Snow Rackets
Best Months: December-March
It is a relatively less known activity in Greece but a really exciting one. Snow rackets will surprise you as they allow you to walk freely on snow and enjoy the winter forest without the need to know a certain technique. In Sfendamos Wood Village we can provide you with snow rackets upon agreement.